The Diva That Ate New York //


Pie Party Potluck LIVE! 2012 10/25 6-9
Friday, September 21, 2012

"You should have been there." That's what I kept repeating to all the pie enthusiasts I talked to since our first Pie Party Potluck LIVE! event last year.
"Pie-eyed" means very drunk and that's an apt description for all who attended this event, except we were not inebriated with alcohol, but with PIES!!! It could also be an appropriate term of the shape of our eyes as we feasted them upon the veritable sea of over 100 pies brought to Pie Party Potluck LIVE! by food bloggers and food professionals from all over the tri-state. Pies as far as the eyes could see.
I remember watching as the tarts, galettes, pop tarts, hand pies, quiches, empanadas, turnovers and pies of every shape and size arrived: Meat pies, sweet pies, savory, vegan, bacon stuffed, gluten free, donut covered, s'mores topped, caramel coated, fruit filled, cheese crusted PIES, PIES and more PIES! I'm pretty sure my mouth was agape and I was probably drooling.
I don't usually get giddy, but I was totally giddy and thinking, "Oh my GOD!, What an awesome community to belong to!!! This is going to be the best event ever!" And it was.
The food bloggers, food writers, food entrepreneurs, chefs, bakers, restauranteurs, professional pie makers, food biz peeps and pie passionate folks who came to Pie Party Potluck LIVE! brought their A games to this event. If I'd been lucky to have a private audience with any of these fab individuals and their pies, at their homes, over a cup of tea, I would have been a lucky gal. But I was lucky a 100 times over because we were all together enjoying each other's pies!
It was my favorite event of 2011 and you can see the Pie Party Potluck LIVE! recap with pics, a video and links here.
I feel a certain giddiness coming over me right now because it's happening again!
PIE PARTY POTLUCK LIVE 2012
Pie Party Potluck LIVE is in October! And even though we loved Rodeo Bar (especially their terrific staff), this time it's even better because we are gathering at GE Monogram Design Center. We're eating pie in a kitchen appliance dream land! Pie people, talking about pie and eating pie in their native habitat!
The Twitter hash tag is #PiePartyGE
The GE Monogram Design Center is generously the presenting sponsor for this event. In addition to hosting it in their space their in house chef, Chef Tagere will be making hors and doing a pie crust making demo as well. Beverages will be provided as well.
We are grateful to Kerrygold and Harvard Common Press for supporting Pie Party Potluck LIVE! 2012 as well! We have some other sponsors in the wings that we'll be adding to this list shortly.
Ken and I are looking forward to seeing many of the pie-eyed faces from last year as well as meeting many of you who will be coming to this event for the first time.
COME SHARE THE PIE LOVE!
As people divulge what they are bringing to Pie Party Potluck LIVE! 2012 a drool-icious list will form here: THE PARADE OF PIES
ATTENDEE INFORMATION—THIS EVENT IS SOLD OUT
MISSED OUT ON PIE PARTY? If you're a tri-state food blogger make sure you don't miss out on the next event—get on Jackie's Tri-State Food Blogger mailing list.
BRING:
A savory or sweet pie, preferably home-made.
A container to take pie home—no pie left behind—every speck of pie will be taken home.
Business cards - very helpful when you are trying to network with your mouth full of pie.
Your appetite (someone suggested stretchy pants…).
DETAILS
TICKETS: Thanks to our sponsors, Pie Party Potluck LIVE! is FREE.
This event is for food bloggers or food professionals only. You have to register to attend and you must bring a pie. Tickets are limited.
YOU NEED TO KNOW
EVERY ATTENDEE must bring a pie, preferably homemade. If you want to bring your partner, your BFF, your dentist, etc., they must bring a pie.
You can't make a bad homemade pie—anything that you labor to make from scratch will be completely appreciated. However, if you bring a pie that you didn't make, make sure it's a good one because the pie police will be in attendance. Life is too short to eat bad pie.
If you need suggestions of where to buy good pie in NYC email me: .(JavaScript must be enabled to view this email address) or reach out on Twitter.
SHARE YOUR PIE!
Please comment on Parade Of Pies blog post and tell us what pie(s) you are bringing.
NO PIE STRESS
Don't worry, if you think you're going to make one pie and you change your mind, just comment again and I'll change it.
SHOW SPONSORS LOVE
GE MONOGRAM: As presenting sponsor for Pie Party Potluck LIVE! GE Monogram is totally taking care of all of us with the venue, food, demo, service staff and more!. Please show them some love and THANK them in our "conversations" about Pie Part Potluck Live!2012 (tweets, FB, Google+ and blogs. Let's show them how much we appreciate their generosity!
Follow @GEMonogramNYC on Twitter.
Harvard Common Press: LIKE on FB Follow on Twittter: @hcpdishes
Kerrygold: LIKE on FB Follow on Twitter: @KerrygoldUSA
YOU WANT TO BE A SPONSOR?
Want to sponsor Party Potluck LIVE 2012! and get your product could be talked about, tasted, listed, blogged, linked, Facebooked, Google+'d, tweeted about, etc.?
There are varying levels of participation available. Email me:email me: Jackie at JackieGordon.com for the sponsorship deck!
PIE PARTY POTLUCK LIVE PRESENTING SPONSOR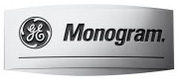 PIE PARTY POTLUCK LIVE GOLD SPONSOR
PIE PARTY POTLUCK LIVE BRONZE SPONSORS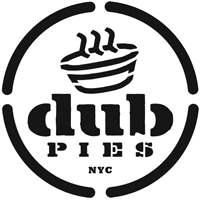 Last comment
By
.(JavaScript must be enabled to view this email address)
On Oct 3, 2012 – 11:06 AM
I think I'm gonna bring mini apple streusel pies.
Post a comment
Commenting is not available in this weblog entry.