The Diva That Made Thanksgiving 2011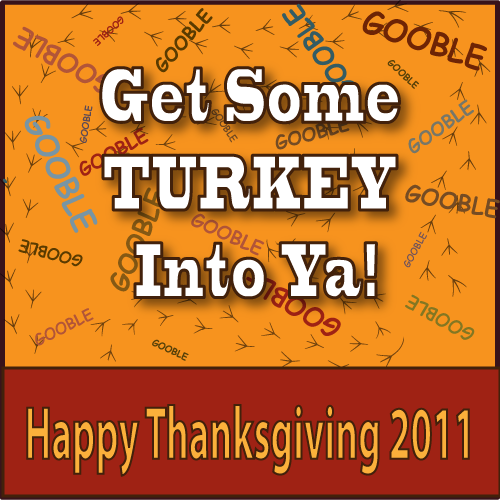 Thanksgiving is my favorite holiday bar NONE! Cooking and eating delicious food with my wonderful family and friends, laughing, reminiscing and making new memories is the BEST DAY of the year.
If I could have Thanksgiving every day my world would be a better place. I really think it should be a mandatory once-a-month occurrence for every family and families of friends. Cooking food with people you love and sharing it is a visceral bonding experience. It's like a testimony to LOVE. Plan to get in the kitchen, cook meals together and share them more often. If more people did this our worlds would be a better places and the world would surely improve. HAPPY THANKSGIVING!!!
Here's my 2011 menu:
Appetizers:
Roasted Garlic & Feta, Butternut Squash, Beet & Cranberry Parfait with Spice Walnuts, Apple Chips & Lavosh
Beef Jerky
Scotch Eggs
Mains:
Turkey
Mushroom Stuffing
Giblet Gravy
Jax Mac n Cheese
Creamed Rutabagas
Heritage Beans & Bacon
Grandma's Rice
Okra, Corn & Tomatoes
Green Veggies
Old School Cranberry Sauce
"Cardmomma" Apple, Apricot & Candied Ginger Chutney
Desserts:
Heavenly Pie
Mandarin Chocolate Tart
Grand-dad's Rice Pudding
Apple Cherry Crumble Pie
Chocolate Pecan Squares
Assorted Marshmallows
Share This: