The Siegel Column: "Cheese It!"—Theatremania.com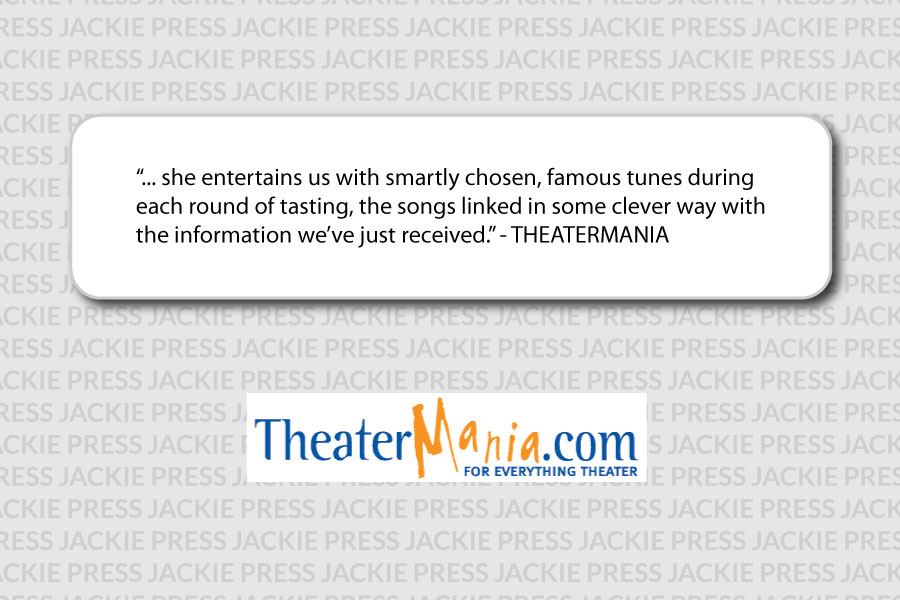 May 11, 2004
By: Barbara & Scott Siegel
Food has been an ongoing subject in the theater this year, and the big kahuna in that department is Chef's Theater at the ritzy Supper Club. As we wrote in an earlier column, that show is really about the cuisine; the entertainment is essentially an afterthought. Happily, we've just come upon a much better mix of taste and talent in Say Cheese!, a cabaret experience at the Laurie Beechman Theater.
The food is much less elaborate (a cheese plate with bread and crackers) but the wine is no less plentiful, and the cost is just a fraction of what you'd pay for Chef's Theater. More to the point, the give and take between the star of the show and the audience is more fun, more intimate, and (dare we say it?) more educational at Say Cheese! As it takes place in a cabaret room, we're also pleased to report that the musical entertainment is more consistently tart and tangy.
Say Cheese! is hosted by Jackie Gordon, who takes the audience on a tour of artisanal cheeses; she explains what they are, why they taste as they do, and how they each mix with four different wines. We eat the cheeses, tasting the wines at every turn of the plate, and we rank each cheese and wine combo in comparison to an expert in the field.
Gordon is a winsome host who also happens to be a stylish singer; she entertains us with smartly chosen, famous tunes during each round of tasting, the songs linked in some clever way with the information we've just received. For instance, she wails through "Suppertime" (Irving Berlin) because one cheese is best served before dinner. This is a show to see either before or after your own suppertime—there's not enough food served to call it a meal—but don't attend Say Cheese! and then get behind the wheel of a car right afterward. If the entertainment doesn't go to your head, the wine will.