Call It Whatcha Like: Hibiscus Mint Limeade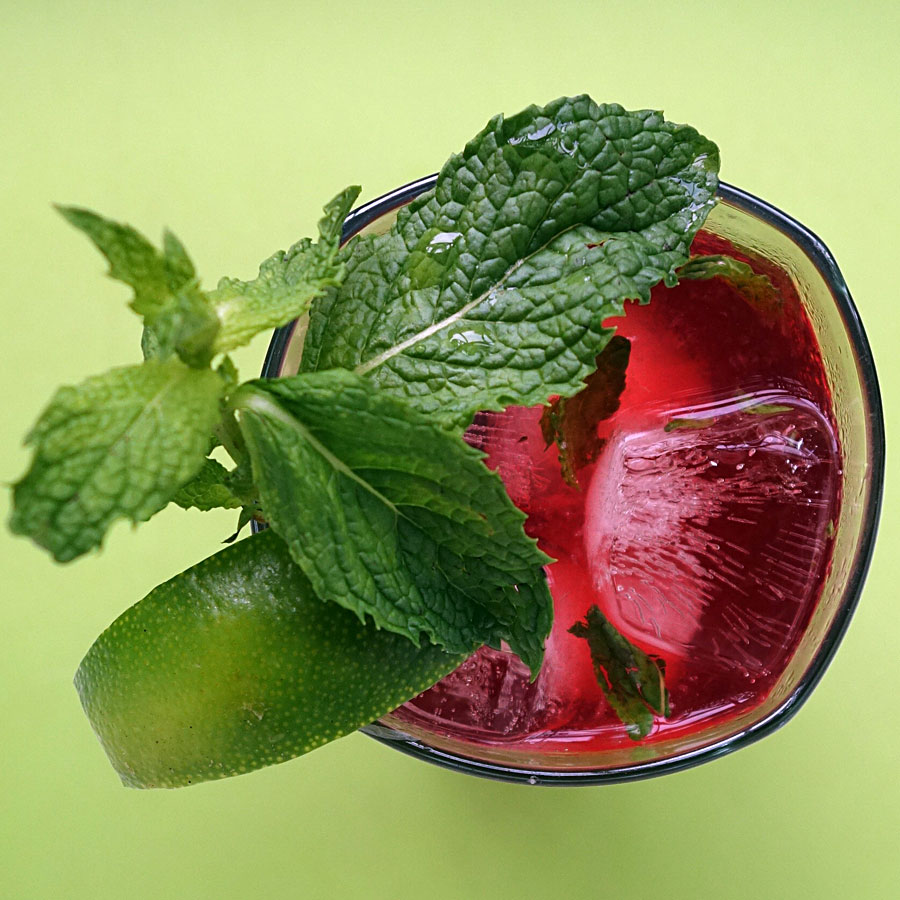 Since my Trinidadian sister-in-law was amongst the family visiting sweltering New York City this week for my nephew Kaden's baptism, I decided to make her favorite beverage, Sorrel. It's an iced tea made from hibiscus flowers. I added mint and lime to give a bit of a mojito treatment and am now calling it Hibiscus Mint Limeade.
Depending on where you are from the name changes. According to Wikipedia, the drink is called Rosella in Australia, Agua de Jamaica and/or Flor de Jamaica in Latin America, Arhul ka phool in India Karkadé in Egypt, Sudan, Italy and Russia, Chai Kujarat in Iraq, Chai Torsh in Iran, Gumamela in the Philipines, Bissap, Tsoborodo or Wonjo in West Africa, Sorrel in Jamaica, Barbados and Trinidad and Tobago, Red Sorrel in the wider Caribbean, and other names in other regions, including the U.S., where it is sometimes known as simply Jamaica.
Whatever you call it, the drink sparkles in your mouth from the tartness of the hibiscus and the lime juxtaposed by the sweetness of the sugar and freshness of the mint. Yes, you could add come vodka or tequila to make it sparkle the rest of you. Call it whatcha like, but I call it DELISH!
Share This:
Hibiscus Mint Limeade
Jackie Gordon
Gluten-Free, Vegetarian & Vegan, Drinks
Make a super, refreshing summer cooler from hibiscus tea, mint and lime.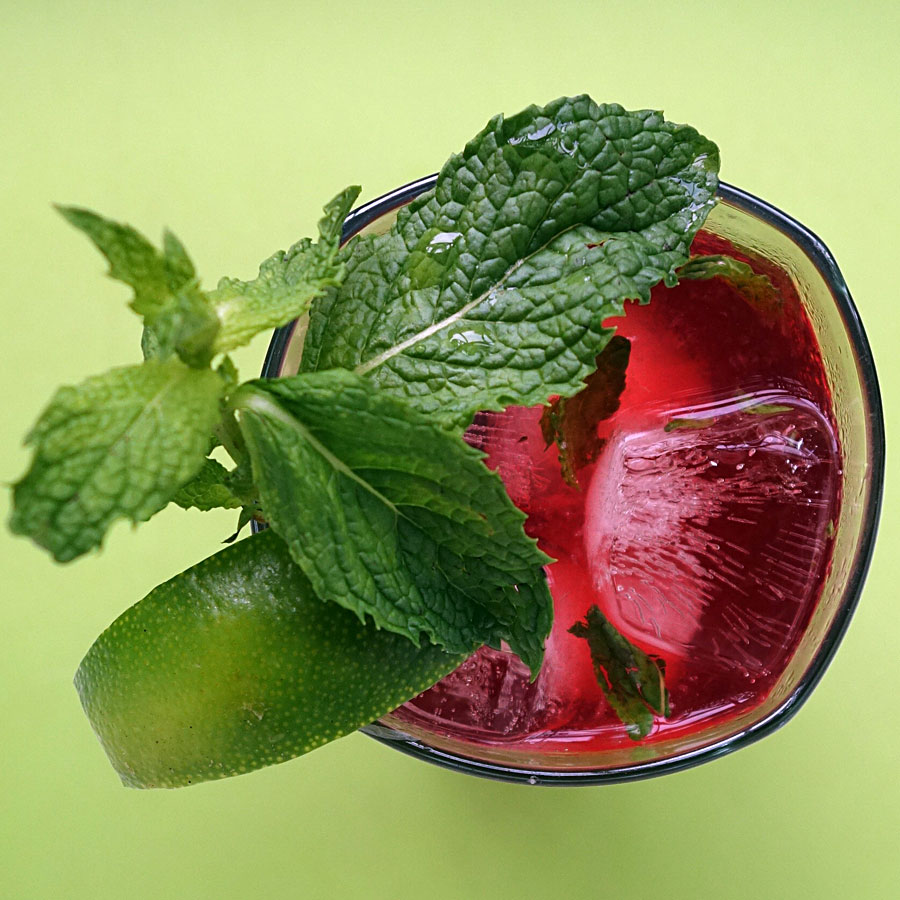 Ingredients
24 ounces boiling water
1 tablespoons of dried, loose hibiscus flowers or 3 hibiscus tea bags (I used Wild Hibiscus "Heart-tee" tea)
1/3 cup fresh lime juice
1/3 cup simple syrup or more or less to taste
lime wedges
mint sprigs
Directions
In a heatproof container, pour the boiling water over the hibiscus tea and steep for 20 minutes, so it's strong. If you use loose tea, strain it or simply remove the bags. Cool.
Add the lime juice and simple syrup to the tea.
Crush a few mint leaves in a glass, add ice and the hibiscus tea. Garnish the glass with a lime wedge and a mint spring. Add a straw and sip.
Total time:
Yield: 30 ounces of tea