Need A Picnic Dish? Pick Pickled Beets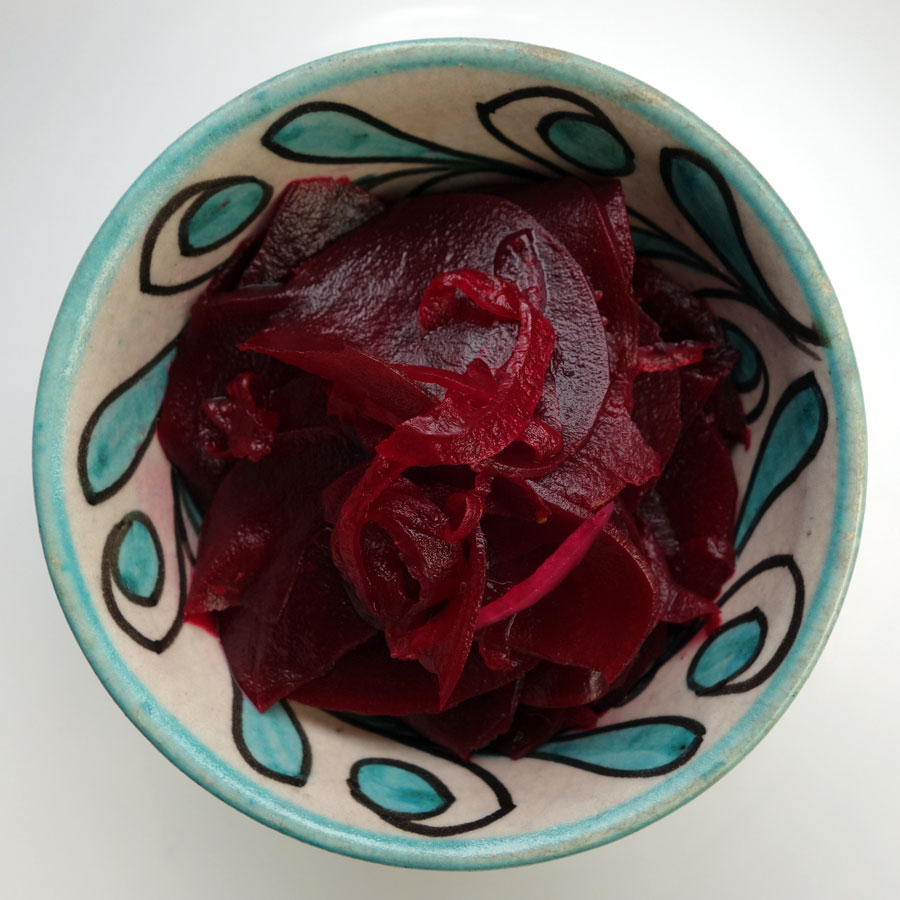 I picked pickled beets. Finding the right savory picnic foods in summer is a challenge. It needs to be not-too-much work-to-make because it's usually too hot to cook. It needs to be good "siege" food as in easy to serve and eat while sitting on the ground and being attacked by ants and wasps. It needs the resilience to hold up well in the heat. Pickled beets tick all the boxes and they may improve with heat. The only thing you have to watch out for is spillage and "splashage". They are not forgiving if you wind up wearing them, but who wears nice clothes to a picnic?
Share This:
Quick Pickled Beets
Jackie Gordon
These quick pickled beets are sliced thin, so they can be eaten once they're cooled and chilled, but they will also improve with age.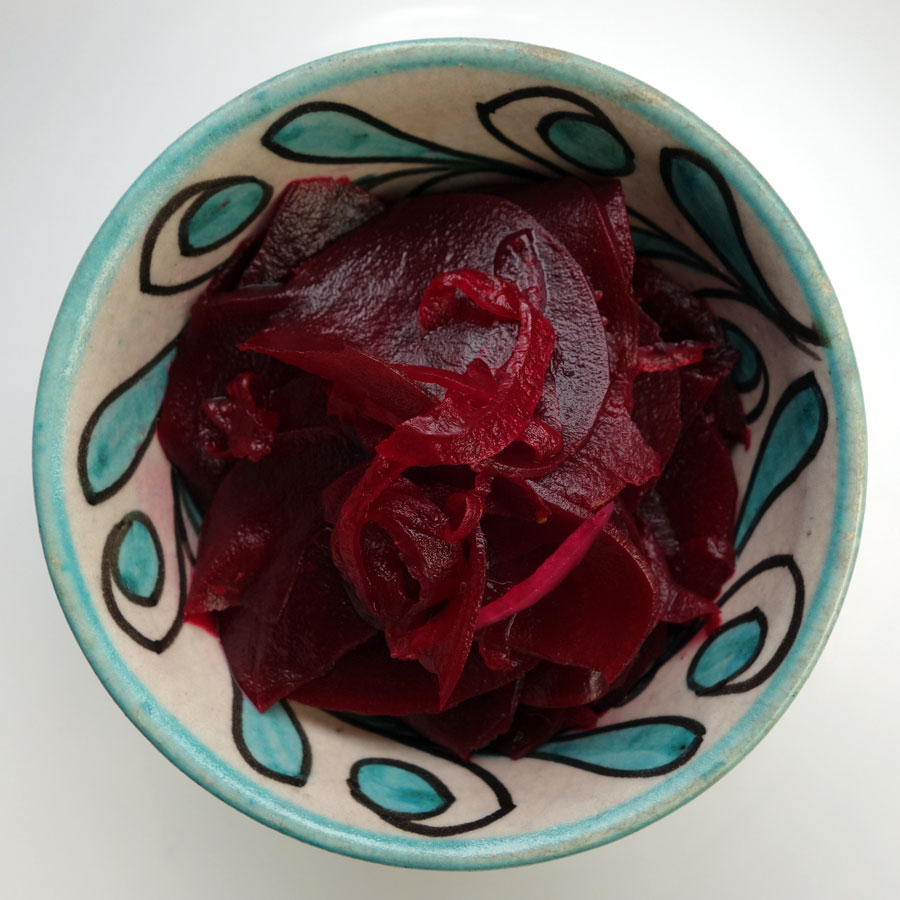 Ingredients
1 pound beets
2 ounces red onion, sliced thin
1 cup apple cider vinegar
1/2 cup water
1/2 cup granulated sugar
1/2 teaspoon kosher salt
1/2 teaspoon freshly ground black pepper
1/2 teaspoon celery seeds
2 bay leaves
Directions
Trim the tops and bottoms of the beets and cut in half widthwise, not through the end, but through the middle.
Steam beets until they are tender, about 30 minutes depending on the size. Cool completely.
Peel the skins off with a vegetable peeler and slice very thin on a mandolin or with a sharp knife.
Place sliced beets and the red onions in a heat-proof container like a Pyrex bowl.
Bring remaining ingredients to a boil, stirring occasionally to dissolve the sugar. Lower heat and simmer for 5 minutes. Remove from heat and pour over the beets. Cool completely and chill for a few hours. You can eat the beets anytime, but they improve after a week.
Total time:
Yield: 1 1/4 pound of beets