Tap This! Smoked Paprika Mushrooms with Garlic Dust for the Reluctant Vegan Within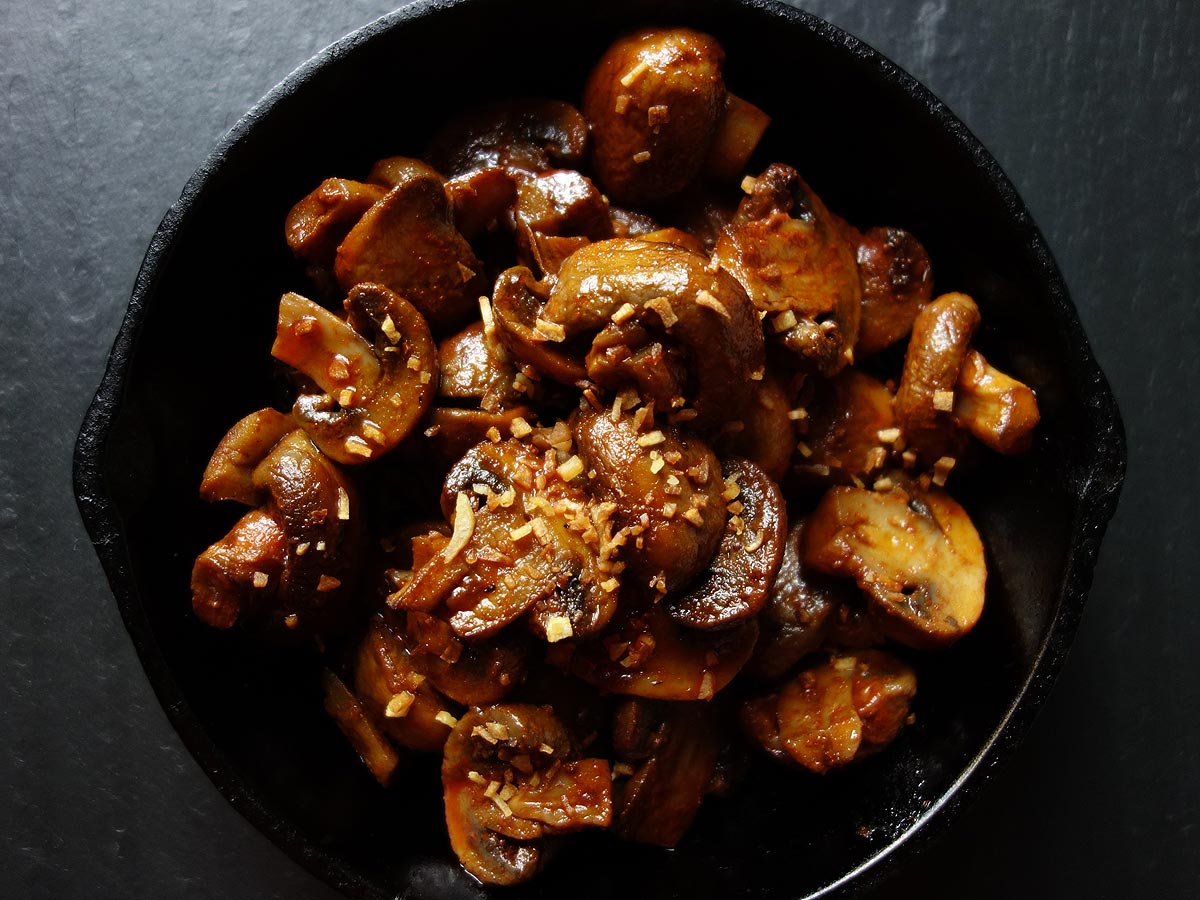 I think tapas has to be one of my favorite styles of food. I love small plates and lots of 'em. Plus there's always tons of garlic and pork. Strangely, not everyone eats pork. As curious as this is to me, it means there will be more pork for me.
Since they add more pork to my life, I like to look out for vegetarians or vegans when I can so I made up this excellent tapas or side dish. Let me clarify that you do not need to be a vegetarian or vegan to enjoy these. You could add to the deliciousness by adding some crisp pancetta crumbles on top, too. I'm swooning just thinking about it.
Share This:
Smoked Paprika Mushrooms with Garlic Dust
Jackie Gordon
Appetizers & Snacks, Sides, Vegetarian & Vegan
The smokiness almost makes these "shrooms" taste like they were barbecued. They make a great potluck dish because they can be served warm or room temperature.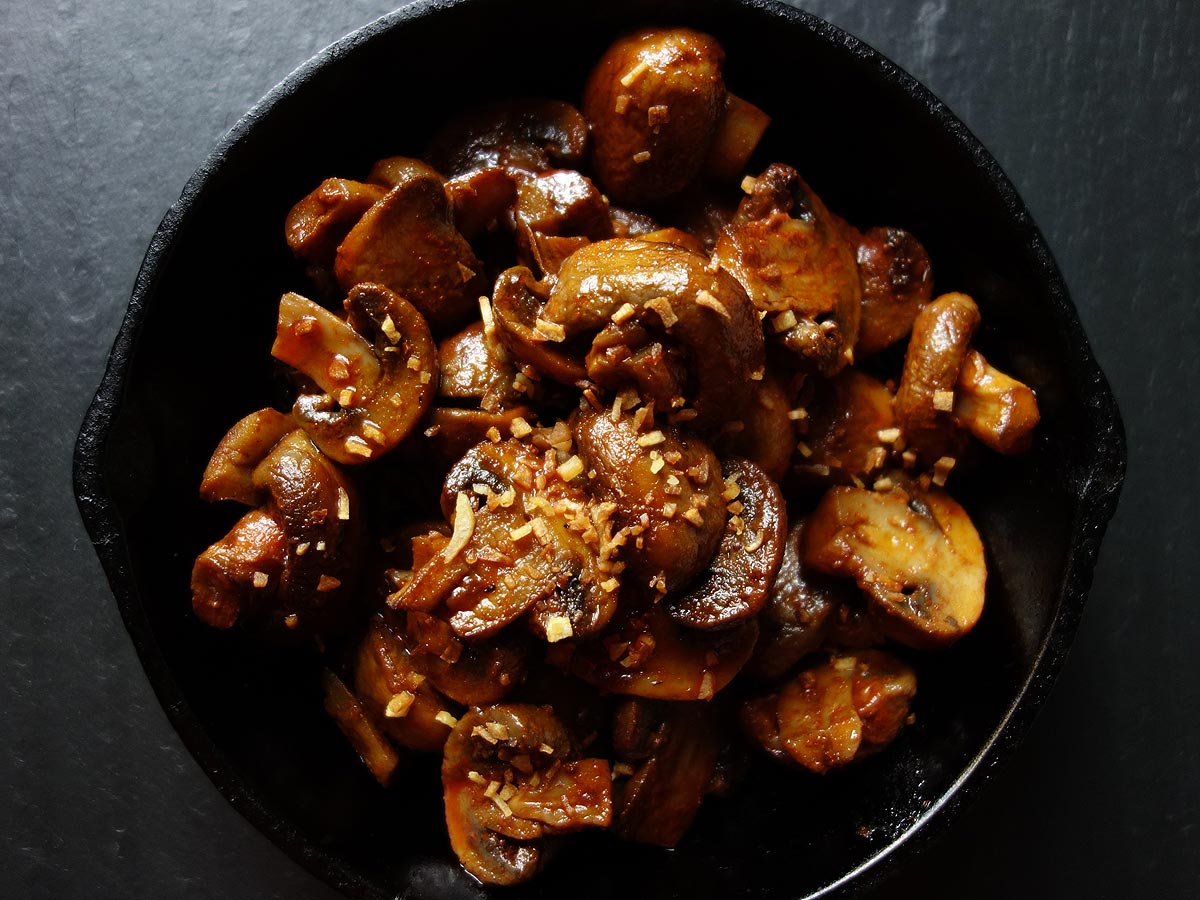 Ingredients
3 cloves garlic, sliced thinly
2 packages mushrooms (10 ounces each)
2 teaspoons smoked paprika
kosher salt
freshly ground black pepper
3 tablespoons of olive oil
Directions
Sprinkle the garlic with kosher salt and set on paper towels for ten minutes.
Cut mushrooms in half.
Pat garlic dry and discard the paper towels. Place new paper towels on the plate. Heat olive oil over medium heat, in a medium skillet and fry garlic until just turning gold (it will continue to cook and you don't want to burn it). Remove garlic with a slotted spoon to the paper towels to drain excess oil.
Add mushroom to hot oil, add salt and cover so mushroom cook quickly and release their juices. Once the mushrooms get juicy, add smoked paprika and freshly ground black pepper. Cook for 5 minutes or until the mushroom juices reduce by two thirds . You don't want them to be totally dry.
Place mushrooms in a serving bowl or plate.
Chop garlic until fine and sprinkle over mushrooms. Serve with sliced bread to sop up remaining juices.
Total time:
Yield: 6 appetizer servings with bread.
Notes
I found the smoked paprika at an Indian spice store. You can also find it online.