The Gift Of A Home Cooked Meal: Spring Awakening Banquet
People who love to cook and cook well don't get invited to home-cooked dinners very often, unless it's by other people who love to cook. I've had many of my friends tell me that they'd never invite me to dinner. I've told them not to worry about me. Don't be intimidated. They laugh, uncomfortably and make reservations.
So I make it my business to have a lot of friends who love to cook. Whether you love to cook or not, if you love eating, it's a true gift to be invited to dinner. For a while (cough, cough read: "years"), my friend Kian of the blog, Red Cook: Adventures from a Chinese Home Kitchen, had been saying he was going to invite us to a real Chinese banquet.
We'd eaten his signature Red Cooked Pork, the first time we met Kian at our first Chinese New Year Potluck event back in 2011. It was TO DIE FOR!
Oh, we've cooked together a couple of times. Once for a Sichuan dinner and the last year we had a dumpling party where we all made dumplings together. Over the years, we'd see Kian's photos of his dishes and his banquets on Instagram and Facebook and drool.
This year, on the last day of Chinese New Year, it happened! Kian had us over for a banquet he called the "Spring Awakening Dinner".
What a stupendous meal! Fourteen delicious dishes over ten courses. He cooked many of the dishes as he went along, but he was so well prepared it was seamless. Watching him prepare parts of the meal was fascinating. He fried a whole fish in a wok, scooping the oil over the parts that didn't fit under the oil. He covered balls of red bean filling in meringue with an ice scoop and fried those. They were lightest donuts ever!
We feasted, but I didn't leave in pain from being stuffed. You see, our eating dishes were small. The smaller dishes allowed for having a nice portion of each dish without making complete pigs of ourselves. Well, we totally made pigs of ourselves, but it didn't hurt. We even had room for haw flakes at the end of the meal. These are red wafer candies from China that are made the fruit of the Chinese Hawthorn tree.
Kian has recently finished his book, Phoenix Claws and Jade Trees: Essential Techniques of Authentic Chinese Cooking. It's beautiful and highly informative treatise on authentic Chinese cooking techniques. You can preorder it on Amazon and the book will be released on October 27, 2015.
Get it. Learn the techniques. Invite me over for dinner.
Check out the menu:
元宵鴻菻宴 Spring Awakening Dinner
Friday, March 6, 2015
香辣拌茄子 Spicy Eggplant Salad
皮蛋拌豆腐 Tofu and Century Egg Salad
香滷海帶絲 Cold Braised Kelp
芥末海蜇頭 Jellyfish in Mustard Dressing
香糟溜雙鮮 Stir-Fried Shrimp and Scallop with White Wine Lees
挾飽紅燒肉 Red Cooked Pork
蟹粉娃娃菜 Baby Napa Cabbage with Crabmeat Sauce
鯪魚茴香湯 Croaker Soup with Dill
脆皮烤全鴨 Crispy Roast Duck
蔥爆大烏參 Stir-Fried Sea Cucumber with Leeks
孜然蒜酥魚 Crisp-Fried Red Snapper with Cumin and Garlic
龍蝦皇炒飯 Lobster and Yellow Chive Fried Rice
高力紅豆沙 Red Bean Paste Meringue Dumplings
紫薯姜湯圓 Purple Yam Mochi Balls in Ginger Syrup
Phoenix Claws and Jade Trees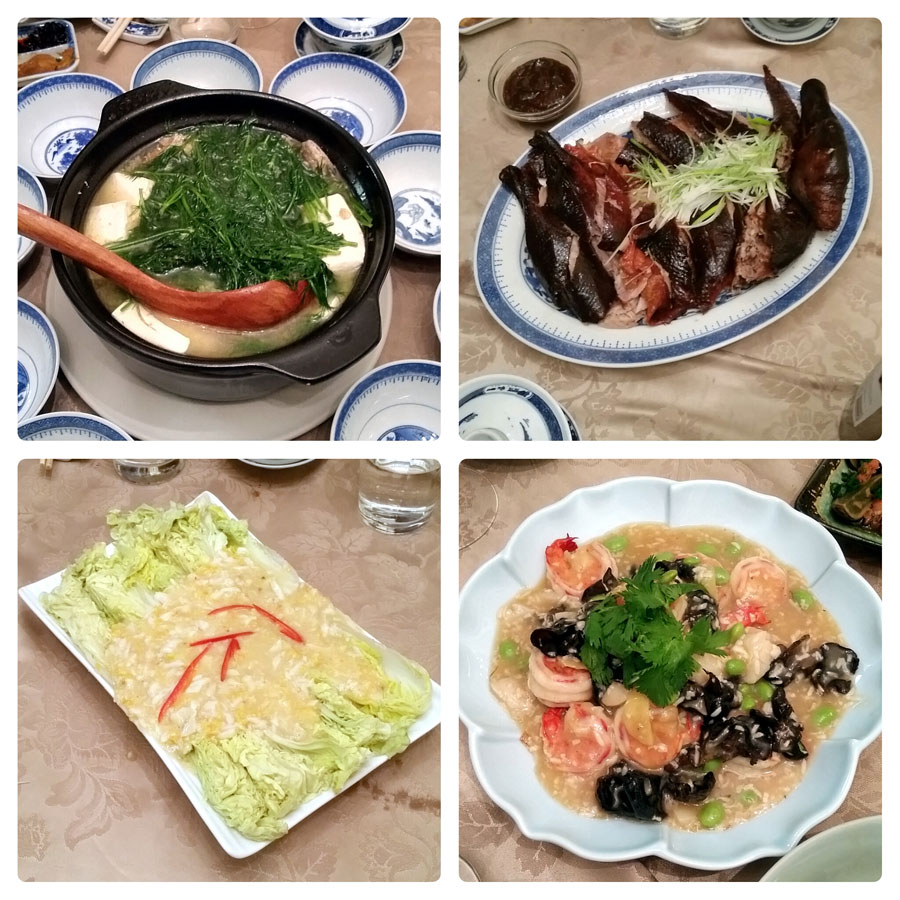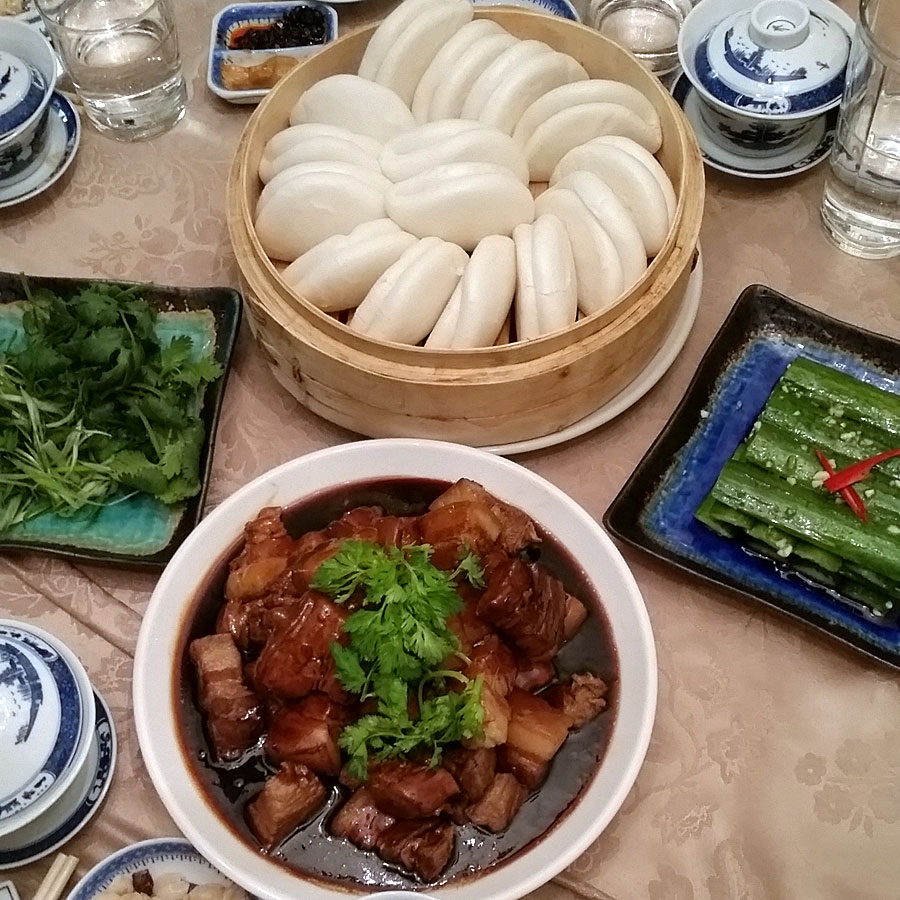 Share This: