When Barbecue Chicken Is Hard "Yakka"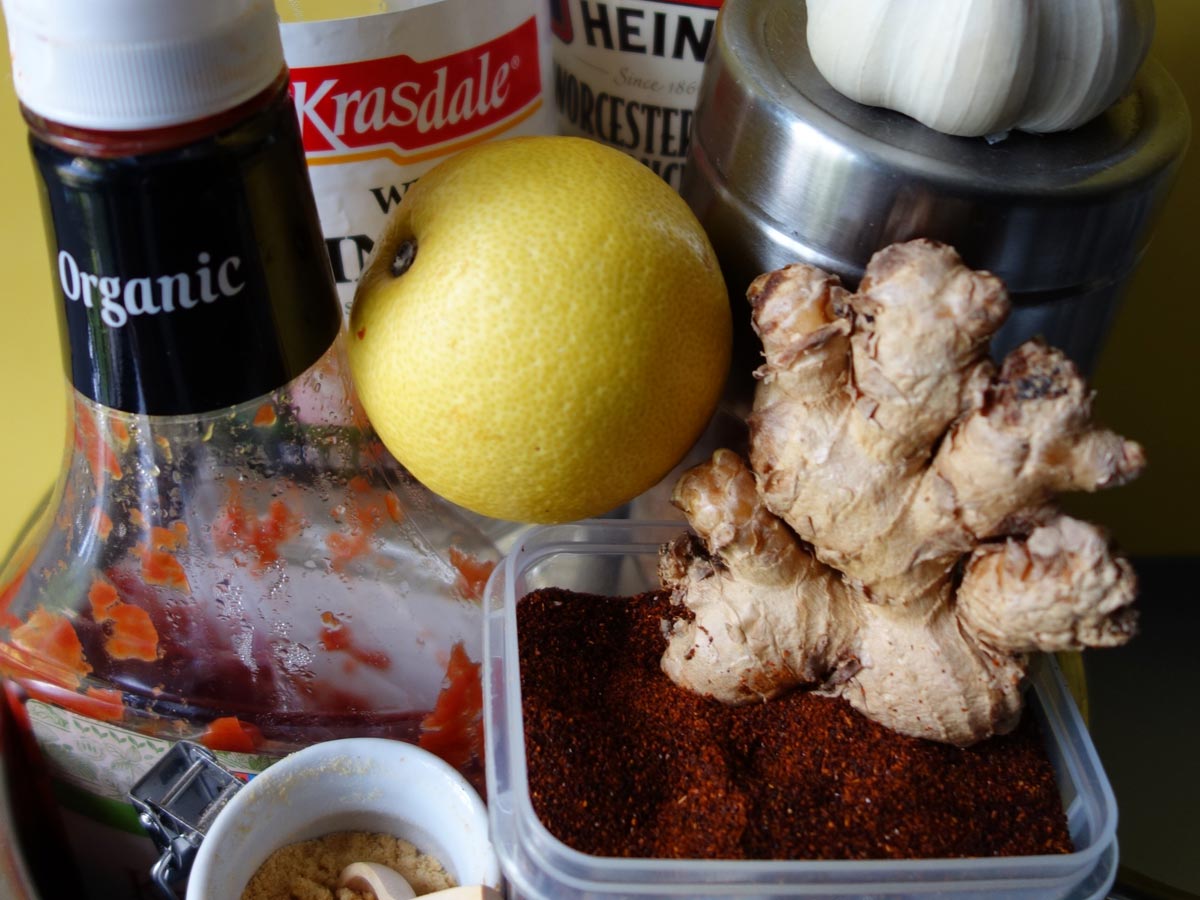 My friend Tony and I and our most dedicated friends stood in the blazing sun selling tons of BBQ'ed chicken with Jackie's Sassy Sauce and grilled corn on the cob at the St. Kilda Festival in Melbourne, Australia in 1993.
I was screaming, "Get yer chicken and corn, here!" and "Smell that sauce folks—you know you want it!" and "Come and geeeeeeeeeeet it!!!!" all day long. I must have sounded like the LOUD, UGLY American, but we were SELLING!!! Our stand looked like a Bangkok hawker stall. We had a constant line and worked our butts off. By the end of the day, we were burned and sunburned and exhausted and stunk of charcoal and sweat, but also excited because we thought we'd be RICH!!!
I'll never forget how disappointed we were when we counted the money—NOT RICH by a long shot—looked at the mess we had to still clean up and considered what the hell we were going to do with the leftover chicken, corn and BBQ sauce. What had we done? We vowed to never do this again.
I think the leftover Jackie's Sassy BBQ Sauce lasted for five years in Tony's refrigerator. And that is why I never do street fairs or food markets. It's hard yakka, which means hard work in Aborigine. I don't mind hard yakka, but I'd rather not work so hard and make a lot more money.
Makes me appreciate my friends who work Smorgasburg and other food markets, street festivals and food fairs here New York City. I go and support them by doing what I do best—EATING!
On the flip side, what's easy is this recipe. Whip up a bunch and it keeps for at least five years… possibly longer.
Share This:
Jackie's Sassy BBQ Sauce
Jackie Gordon
Mains, Vegetarian & Vegan, Condiments & Canning
Back in the Stone Age, I found the base recipe for Jackie's Sassy BBQ Sauce in a compilation cookbook that was from a neighborhood association or the Rotary Club, which I've long since lost. I tweaked it and changed it and made it my own, so I renamed it. I've made it all over the world. In the 90's, I had to bring my own Mexican chili powder to Australia to make it because they didn't sell it there. In my family, it's evolved to a comfort food and my little brother likes it every Christmas Eve as part of his birthday dinner along with my Confetti Potato Salad and Pot Licker Greens. No, we don't live or celebrate his birthday in a warm climate. I oven-barbecue it every year.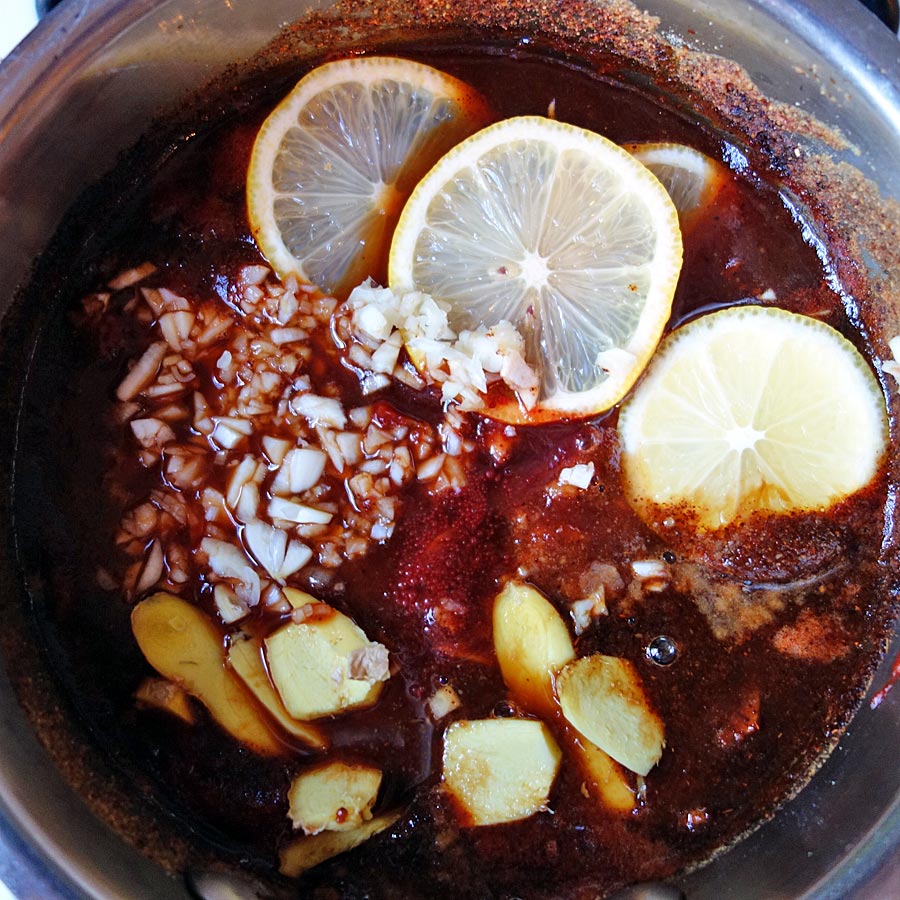 Ingredients
1 cup ketchup
1/2 cup white vinegar
1/4 cup Worcestershire sauce
2 tablespoons dry mustard
1 tablespoon Mexican chili powder (mild)
1 cup brown sugar
1 large knob of sliced ginger
6 cloves of crushed garlic
4 slices of lemon
Directions
Combine all ingredients in a saucepan and stir till smooth.
Bring to a boil, turn down heat and simmer for fifteen minutes.
Remove lemon slices, squeeze them into the sauce and discard the skin.
Pour in a sterilized pint jar. Keeps indefinitely refrigerated.
Total time:
Yield: 1 pint
Notes
You can make it spicy by adding some cayenne pepper, sliced fresh chilies or your favorite hot sauce to the sauce.