You've Come a Long Way: Blue Cheese Stuffed Celery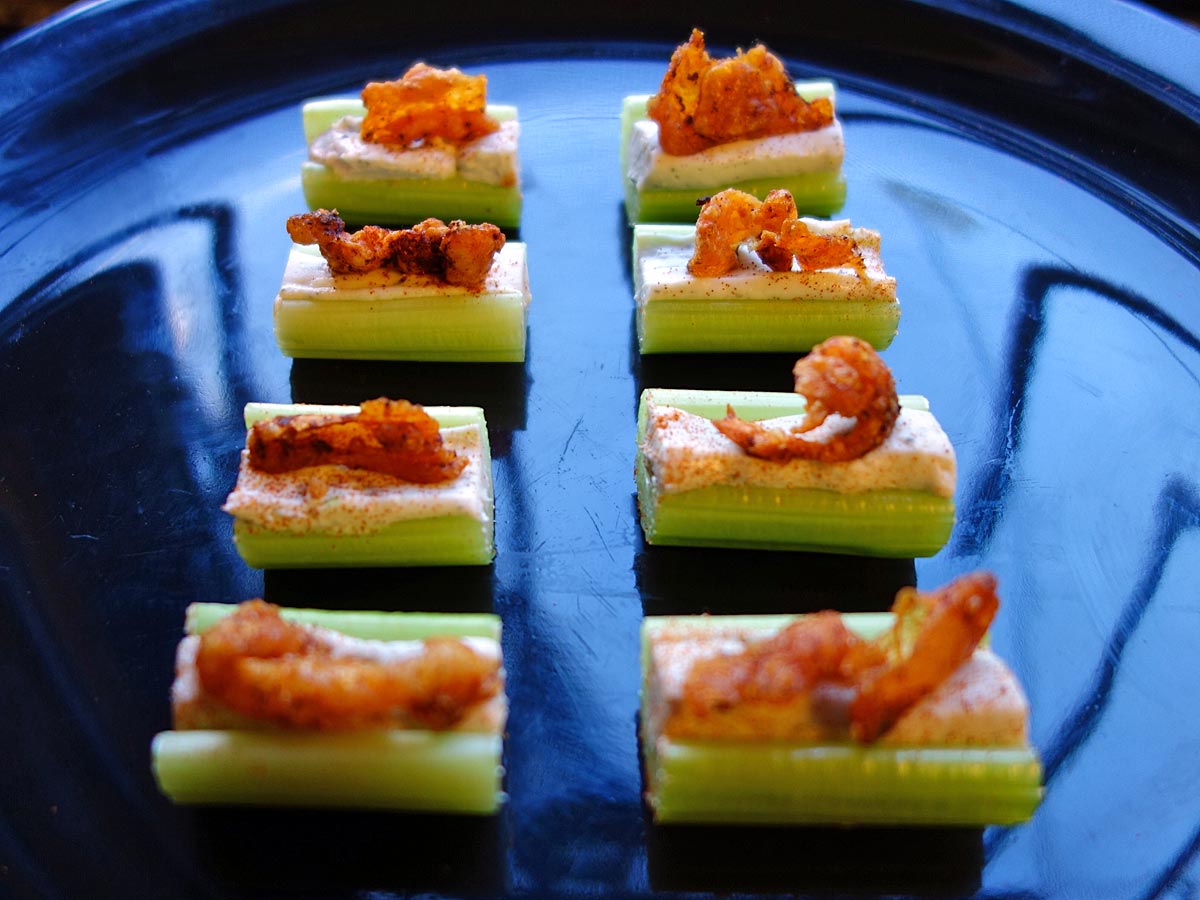 Blue cheese stuffed celery sticks have come a long way, baby. Along with deviled eggs and pimento cheese craze, you're going to start seeing new spins on these hip 60's party tray nibbles at the hottest restaurants. They're gluten-free after all! My makeover features the addition of hot sauce chicken cracklings as an homage to Buffalo chicken wings.
I can remember going to my Grandma's house for family dinners when she lived on Central Park West. She was a fantastic cook who specialized in HUGE DINNERS, but she never served appetizers or soup. She did love a cocktail. Harvey Wallbangers were her favorite. For cocktails she'd put out a tray of nibbles to tide everyone over until the feast was on the table. There'd be blue cheese stuffed celery sitting alongside pimento stuffed olives, pitted California olives and radishes. This recipe adds some heat and crunch to bring the vintage appetizer up to speed.
Share This:
Buffalo Chicken Crackling Celery Sticks
Jackie Gordon
Appetizers & Snacks, Gluten-Free
I added some spunk to a classic appetizer that no one would have considered whether or not was gluten free back in the 60's, but it is. I leave a few of them crackling free so the vegetarians can enjoy an old favorite.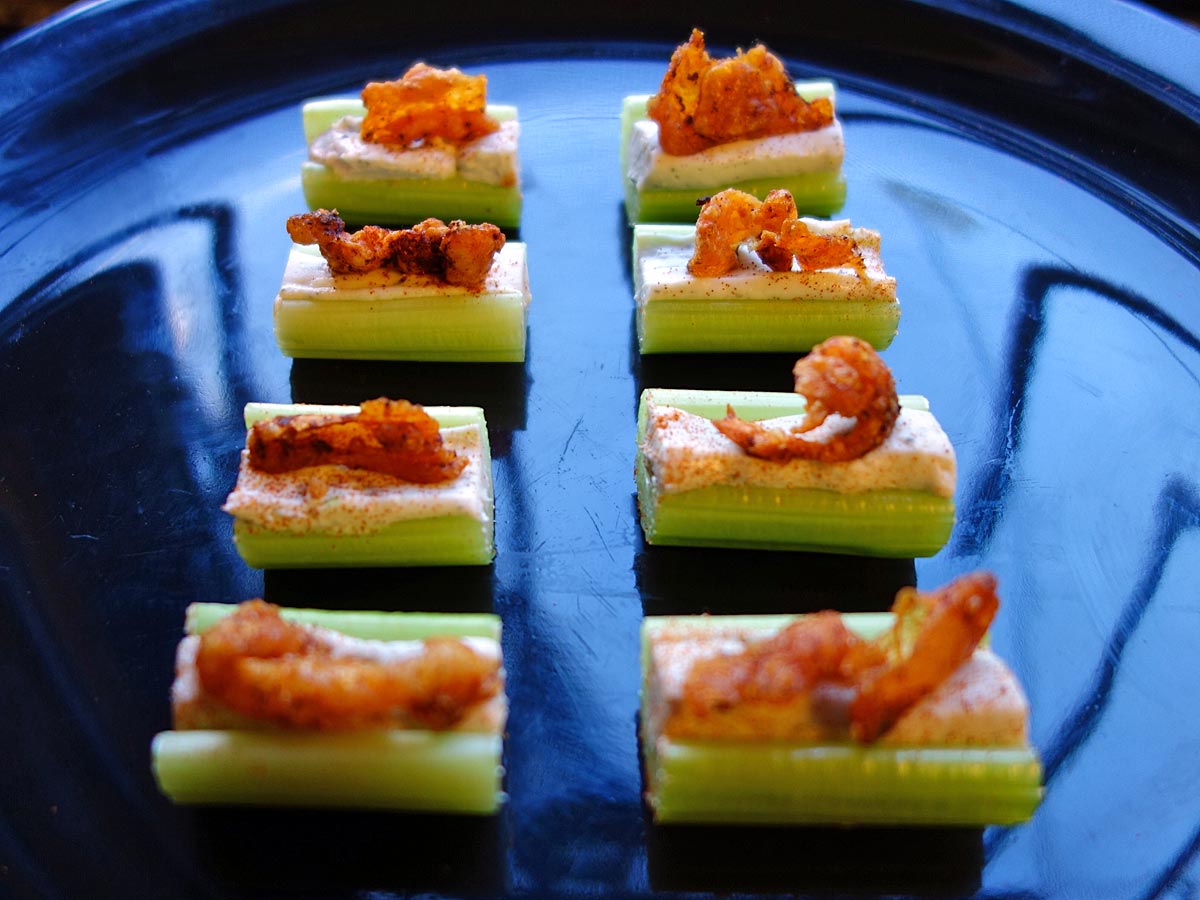 Ingredients
5 celery stalks, washed and dried with their bottoms trimmed so they sit flat on a platter
4 ounces chicken skins
Kosher salt
Freshly ground pepper
2 teaspoons of your preferred hot sauce
4 ounces blue cheese, at room temperature
4 ounces cream cheese, at room temperature
Paprika or smoked paprika
Directions
Preheat oven to 400°F
Salt the chicken skins and place them flat on a half sheet pan.
Roast for 5 minutes, then flip them over and roast for 5 minutes more until golden brown and crispy.
Remove pan from the oven and drain the excess fat. Pepper the skins, sprinkle and stir on the hot sauce. Return pan to oven and cook for 5 minutes more, being careful not to burn them.
When done, remove them from the oven and cool them completely. Break the skins into shards or chop them roughly.
Mix blue cheese and cream cheese and add freshly ground black pepper to taste.
By hand or by using a piping bag (fitting it with a star tube, makes it fancy) or a plastic bag with a hole cut out, stuff the cheese into the celery stalks.
Sprinkle lightly with paprika and top with chicken cracklings.
Slice each stalk into 2" lengths, platter and serve.
Total time:
Yield: 20-24 pieces