Press: Chocabaret in Metro New York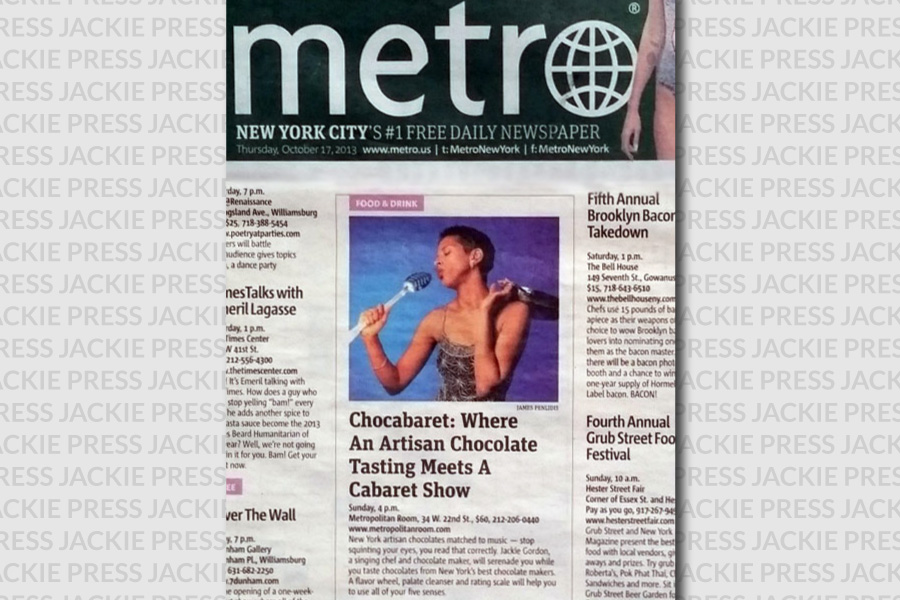 Chocabaret: Where An Artisan Chocolate Tasting Meets A Cabaret Show
New York artisan chocolates matched to music — stop squinting your eyes, you read that correctly. Jackie Gordon, a singing chef and chocolate maker, will serenade you while you taste chocolates from New York's best chocolate makers. A flavor wheel, palate cleanser and rating scale will help you use all of your five senses.
Check out the online version of the coverage of Chocabaret in Metro New York. Page 33.