Data-Inspired 4G Green Tomato Chutney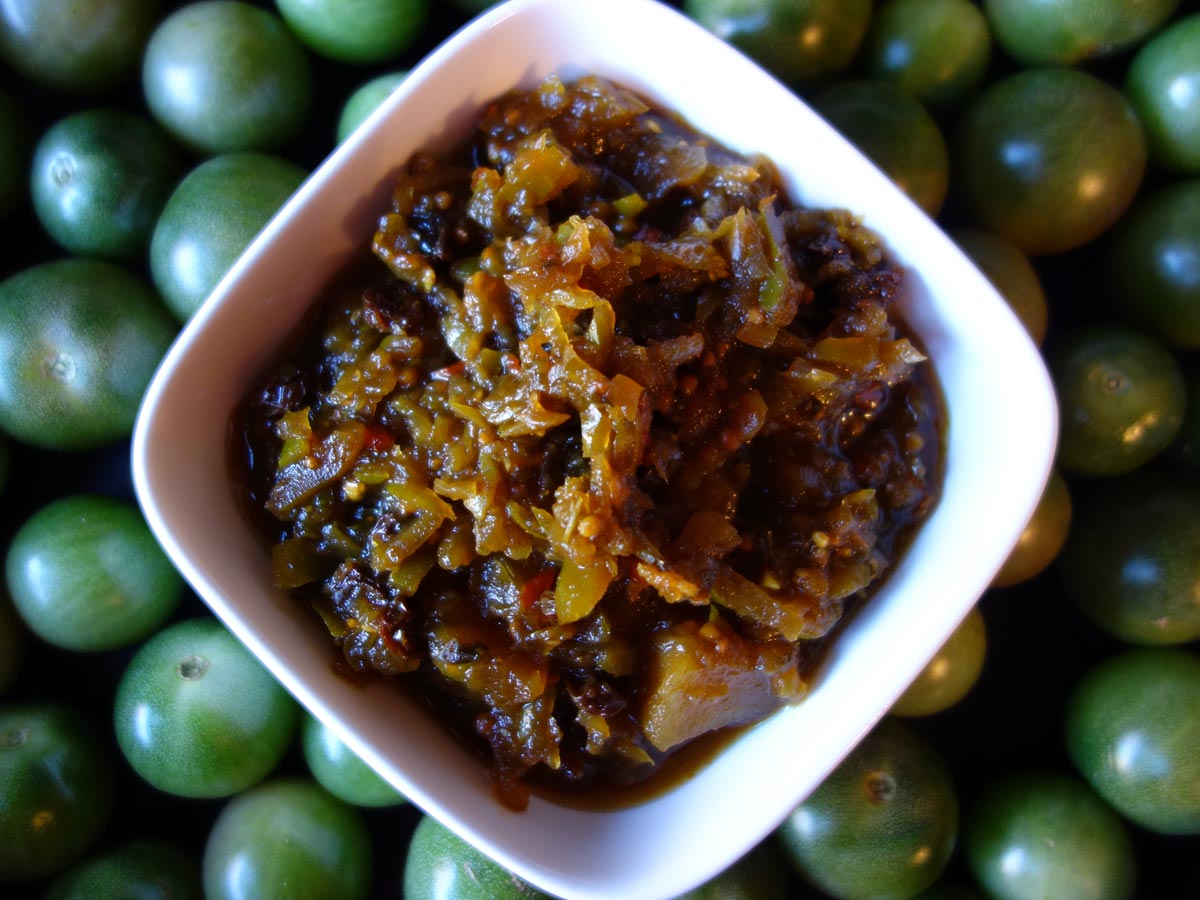 When you are really from New York, as in the born in New York City (I was born in New York Hospital), some people call you a unicorn because it's rare to find New Yorkers living in New York City. I may be a double unicorn because I have a garden in New York City.
I have LAND!!! This makes me ecstatic because it's a rarity in our humble little town.
Initially, I only grew flowers and I've quite a collection of things you can't kill in my garden that come back every year. I started to grow tomatoes and other vegetables amongst the flowers, but a couple of years ago a friend of mine put in a raised bed for me. Now, in addition to growing tomatoes amongst the flowers, I have a veggies patch where I grow even more tomatoes and other vegetables. Every fall I can. [SINGS: I know I can can, I know I can can.] I love to can for five reasons:
I get to be creative and make all kinds of chutneys, relishes, savory condiments and pickles that have never been made before.
I love how canning connects us with old food ways and our ancestors.
I love that I can eat things from my garden in the dead of winter.
I know exactly where my food comes from and how it was preserved.
I love to give gifts of homemade canned goods.
I've made this recipe for years inspired by the first time I got 4G coverage on my cell phone.
This chutney goes beautifully with cheese, charcuterie and pork!
Share This:
4G Green Tomato Chutney
Jackie Gordon
Gluten-Free, Condiments & Canning
The end of tomatoes brings me to tears. But the bright side is chutney. I rescue the green tomatoes and I make 4G green tomato chutney.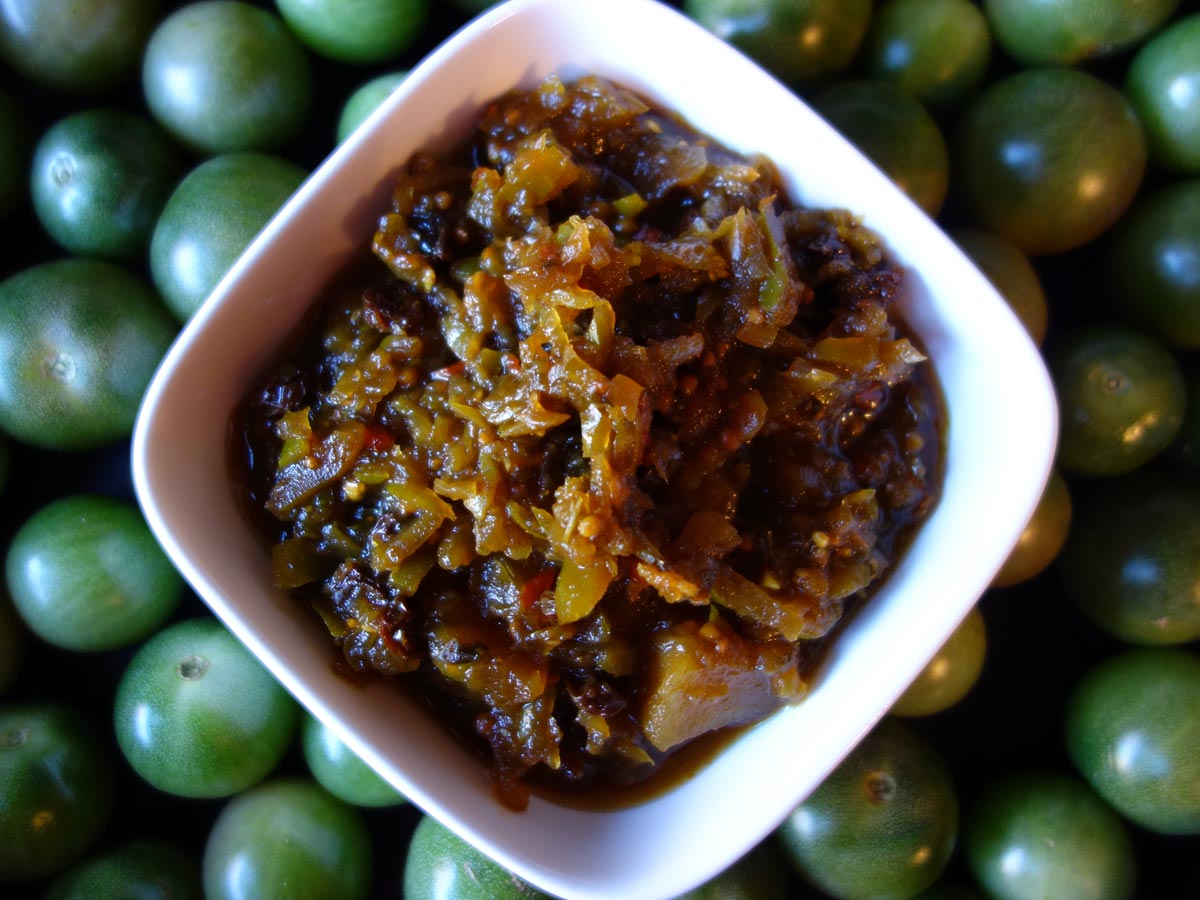 Ingredients
Spice Bag1 tablespoon coriander seeds
2 teaspoons black peppercorns
2 teaspoons allspice berries
1 teaspoon cloves
2 cinnamon sticks
Chutney3 pounds green apple, peeled and diced
3 pounds green tomatoes, diced
1 pound onions, diced
2 tablespoons salt
1/2 pounds currants
1 large red pepper, diced
2 pounds brown sugar
16 ounces cider vinegar
3 lemons, rind and juice
4 teaspoons black or yellow mustard seeds
1 tablespoon turmeric powder
1/2 cup loosely chopped fresh mint
1/4 pound jalapeño chilies, seeded and chopped
Directions
Prepare the spice bag by tying the spices in cheese cloth or a large tea strainer that will not open.
Mix all remaining ingredients in a 7 quart stainless steel stockpot.
Add spice bag. Bring to a simmer and cook for about two hours.
Remove spice bag and cool slightly.
Can in sterilized jars.
Total time:
Yield: 5 quarts