Pie Party Potluck LIVE! Parade of Pies 2015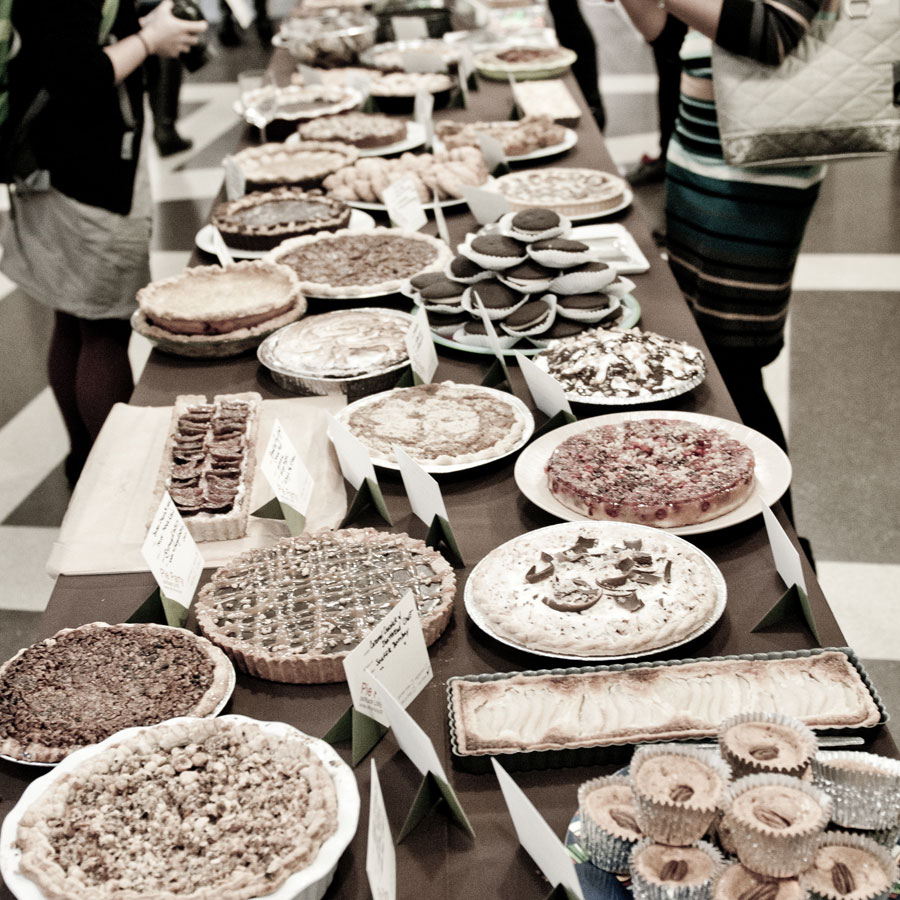 Leave your skinny jeans at home, it's time to eat pie!
When I saw the slew of pies at the first Pie Party Potluck LIVE! we hosted back in 2011, I thought to myself, "This is the BEST EVENT EVER!". Now, four years later, I love it when the food bloggers say it's the best event ever. What's not to love about making, bringing and eating pie with fellow pie enthusiasts? Feast your eyes on the pies we'll be eating at Pie Party Potluck LIVE! 2015.
Pie Party Potluck LIVE! is an exclusive event for food bloggers and culinary professionals only. Each attendee will bring a homemade pie to share. If you fit this category and would like to come to Pie Party Potluck LIVE! please get on the waitlist for this sold out event.
We are especially excited to be hosted and sponsored by the Institute of Culinary Education (ICE) at their brand new facility. The sea of pies will sparkle in the gorgeous, sunlit event space overlooking the Hudson River. We want to thank ICE and our other sponsors: WÜSTHOF, Anolon, Cabot Creamery, King Arthur Flour, Dub Pies, and Tovolo for supporting this event where food bloggers and food professionals come together for the simple joy of STUFFING our faces full of pie!
Cocktail sponsors are Reyka Vodka, Tromba Tequila and Mizu Shochu.
The Parade Of Pies
Mississippi Hazelmud Pie (sweet) Mont Blanc Tart (sweet) - Ken / Hungry Rabbit NYC
Cupboard Harvest Pie (sweet) One Meat & Three Veg Whole 30 Pie (savory) - Jackie / The Diva That Ate New York
Baked Brie Apple Pie (sweet) Blueberry Cardamom Galette (sweet) - Kate / Food Babbles
Roasted Tomato and Parmesan Cheese Pie (savory) Pumpkin Cheesecake (sweet) - Melanie / Melanie Underwood
Peking Duck Pie (savory) - Kathy / The Experimental Gourmand
Spicy Chicken Empanadas (savory) - Rodney / Rodney Bedsole
Atlantic Beach Pie (sweet) - Emily / Emily Hanhan Nomnivorous
Heirloom Tomato Pie (savory) - Judy / The Judy Lab
Key Lime Gimlet Pie (sweet) Rogan Josh Pot Pie (savory) - Renee & Aaron / Kitchen Conundrum
Rosehip Pie In A Ginger Crust (sweet) - Lora / Diary Of A Mad Hausfrau
S'more Pie (sweet) - Ellie / The Hobo Kitchen
Asparagus Gruyere Tart (savory) - Jenn / Jennifer Baker
Leek and Bacon Pie (savory) - June / Feastivals
Caribbean Cattle Tail Tatin (savory) - Margaret / Savory Sweet Living
Earl Grey Chocolate Pie with Caramel Drizzle (sweet) - Tracey / The NYC Kitchen
Blueberry-Purple Yam Pie (sweet) Buko-Coconut Custard Tarts (sweet) - Betty Ann & Elphi / Asian In America
Blueberry Pie (sweet) Chocolate Peanut Butter Tart (sweet) - Colleen / Souffle Bombay
Chocolate Scotch Pecan Pie (sweet) - Beth / Highbrow Magazine - Food
Fresh Strawberry Tart with Vanilla Pastry Cream (savory) - Daisy / Cool Cook Style
Spicy Mala Chicken Hand Pies (savory) Apple Pie (sweet) - Kian & Warren / The Red Cook
4 Cheese Tomato Basil Pie (savory) - Lisa / Jersey Girl Cooks
Beef & Chorizo Empanadas (savory) - Susan / Girl In The Little Red Kitchen
Chicken Curry Pot Pie (savory) Aloo Gobhi Pie (savory) - Malini / Restaurant Fairy's Kitchen
Uncle Simon's Meat Pie (savory) - Simon
Fall Fruit Cheesecake Pie (sweet) - Renee / Flavors Of Light
Passion Fruit Guava Pie (sweet) - Sonya / Bacchanal Sauce
Grape Pie (sweet) - Sunny / For Your Pies Only
Cottage Pie (sweet) - Yvo / Feisty Foodie
Piggy Pot Pie (savory) - Stephen
Lobster Pot Pie (savory) - Ron
Cauliflower Gruyere with Potato Crust & Parmesan-Bacon Breadcrumbs (savory) - Lisa / Panning The Globe
Pear Crumb Pie (sweet) - Anita / Hungry Couple
Mango Mousse Pie (sweet) - Sonali / Leaf And Lemon IG
Tourtière (French Canadian Meat Pie) (savory) - Keith
So Close to Losing It- Shiitake Quiche (savory) - Vicki / Vicki Winters
Cinnamon Maple Pumpkin Pie (sweet) - Irene
Bourbon Pumpkin Pie (sweet) - Carrie / Poet In The Pantry
Italian Easter Pie (savory) - Renee
Salted Caramel Pear Galette with Pecan Streusel (sweet) Empanadas (savory) - Abby / Abby Dodge
Wild Mushroom Empanadas (savory) - Nancy / Elements For Kitchens
Short Rib Pie (sweet) - Mariko
Chocolate Caramel Mousse Pie (sweet) - Angela / Mind Over Batter
Chocolate Truffle Mixed Nut Pie (sweet) - Gwynn / Swirls Of Flavor
Pear Bacon Pie with Pecan Blue Cheese Streusel (savory) - Michael / The Kitchen Gaily
Kabocha Squash Pie (sweet) Roasted Tomato, Zucchini Blossom & Cheddar Galette with a Buckwheat Crust (savory) - Roopa & Matt / Raspberry Eggplant
Salty Honey Pie (sweet) Aged White Cheddar, Rosamary Potato Pie (savory) - Joanne / Fifteen Spatulas
Beef and Guinness Pie (savory) - Kristen / The Artful Gourmet
Pecan Pie (sweet) - Wendy / La Phemme Phoodie
Shoshi's Magick Pie (sweet) - Yolanda / Bruja's Blog
Lemon-Pistachio Tart (sweet) - Jeff / Foodmento
Spicy Cubanita Cottage Pie (savory) - Irina / Healthy Latin Food
Raw Chocolate Truffle Tart (sweet) - Brian
Caramel Apple Galette (sweet) - Lara / The Tasteful Scribe
Caramelized Garlic Spinach and Cheddar Tart (savory) - Jackie / Jackie Ourman
Maple Bourbon Custard Pie (sweet) - Kelly / Kelly Bakes
Jersey Girl Apple Pie (sweet) - Justine / Little Miss Local
Crunchy Caramel Nut Pumpkin Pie (sweet) - Urvashee / Dessarts
Fresh Coconut Tart (sweet) - Dana / Dana Jacobi
Apple Hand Pies (sweet) - Trevor
Ellen Gray (sweet) - Concord Grape Pie w Peanut Butter Crust / No More Mr. Nice Pie
Chocolate Coconut Banoffee Pie (sweet) - Katherine / The Cake Dealer
Mama's Plum Smash (Whisky) (sweet) - Matt / Joios
Pissaladiere Verde (savory) - Ruth / Alegria in Mexico
Tuscan Kale Pancetta Pie (savory) - Ronnie / The Burrell Group
Premium Sponsor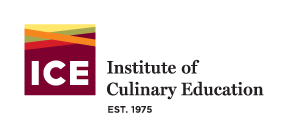 Gold Sponsor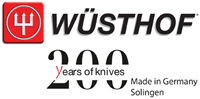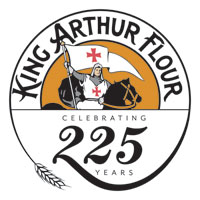 Bronze Sponsor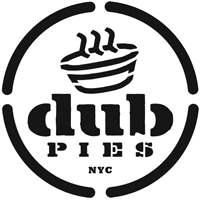 PHOTO CREDIT: KEN LEUNG
Share This:
Bacon, Goat Brie, Leek & Pear Pie in a Roesti Crust
Jackie Gordon
Gluten-Free, Breakfast & Brunch
This is a gluten-free pie where the crust is made from potatoes in the style of a potato roesti. I was creating a recipe for one of the sponsors.
Ingredients
Potato Crust1 pound potatoes, peeled and coarsely grated (I used russets)
3 tablespoons butter
Kosher salt
Freshly ground black pepper
Filling4 ounces bacon, chopped
Butter
3 ounces Woolwich Dairy Goat Brie (half the 6.5-ounce wheel)
3 leeks, chopped (save the dark green part for stock)
1 tablespoon celery leaves, finely chopped
4 ounces dried pears, diced
2 teaspoons fresh thyme, finely chopped
1 tablespoon flat leaf parsley, finely chopped
3 eggs
1-1/2 cups of milk or a mixture of milk and heavy cream
Kosher salt
Freshly ground black pepper
Directions
Preheat oven to 350°.
In a medium saucepan, bring 2 quarts of water and 2 teaspoons of kosher salt to a boil.
Add potatoes and bring them back to a boil and boil for 3 minutes. The potatoes should be soft, but hold their shape. Drain.
Mix potatoes with butter and season them with salt and pepper to taste.
Press the potatoes into a 9" pie pan, firmly. Make sure you get all the way up to the lip of the pan and there are no holes in the crust.
Bake potato crust for 20-30 minutes until fork tender.
In a large skillet, over medium heat, cook the bacon until crisp and remove bacon pieces. Add enough butter to the leftover bacon fat to make a 1/4 cup.
Sauté the leeks, celery leaves and pears until soft, season with salt and pepper, adding more butter if necessary. Add thyme and parsley and continue cooking for 3 minutes. Adjust seasoning.
Put 3/4 of the leek mixture in the pie crust.
Beat eggs with milk and pour over the leek mixture.
Sprinkle bacon pieces on top.
Bake pie until almost done, about 30 minutes. You want to be able to place the brie on top without it sinking into the filling.
Slice brie in small 1/2" wedges and place cut sides down in a circle on top of the pie. Top with the remaining leek mixture in the center, up to the edges of the brie (you don't want to cover the cheese).
Bake until the pie is done, about 10-15 minutes. You may have to cover the edges of the pie, including the brie, with foil, if the crust gets too brown before the center of the pie sets.
Cool slightly and serve.
Total time:
Yield: 1 9" pie, 8 servings