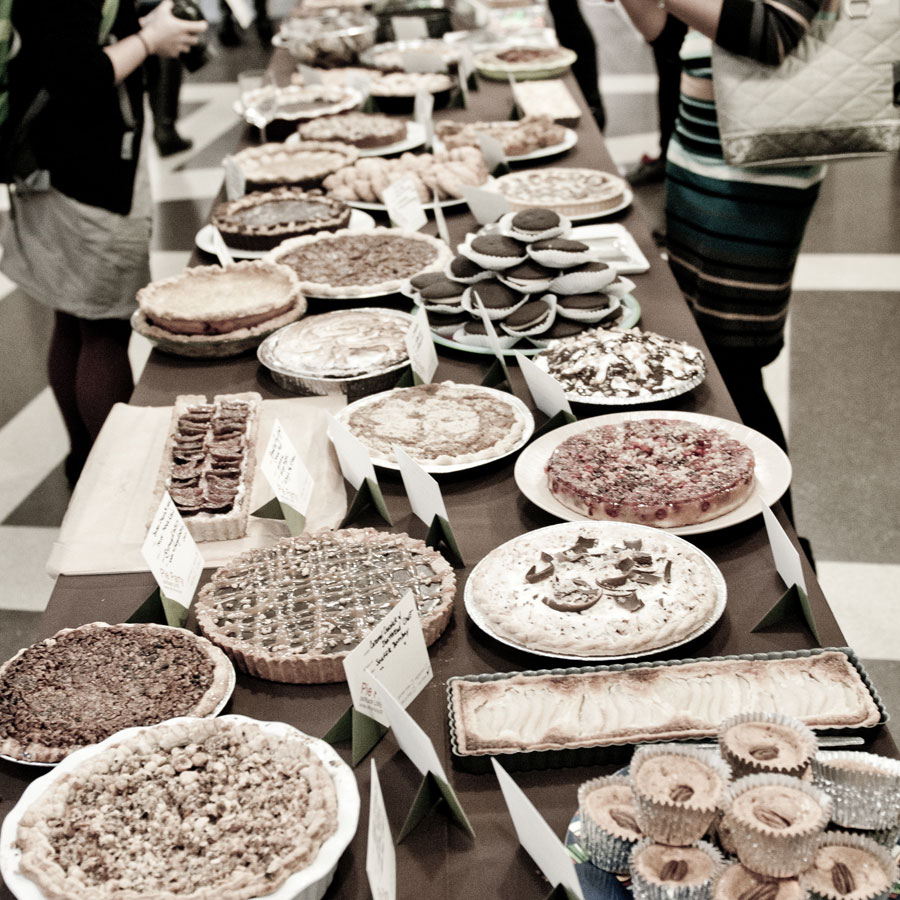 Leave your skinny jeans at home, it's time to eat pie!
When I saw the slew of pies at the first Pie Party Potluck LIVE! we hosted back in 2011, I thought to myself, "This is the BEST EVENT EVER!". Now, four years later, I love it when the food bloggers say it's the best event ever. What's not to love about making, bringing and eating pie with fellow pie enthusiasts? Feast your eyes on the pies we'll be eating at Pie Party Potluck LIVE! 2015.
Pie Party Potluck LIVE! is an exclusive event for food bloggers and culinary professionals only. Each attendee will bring a homemade pie to share. If you fit this category and would like to come to Pie Party Potluck LIVE! please get on the waitlist for this sold out event.
We are especially excited to be hosted and sponsored by the Institute of Culinary Education (ICE) at their brand new facility. The sea of pies will sparkle in the gorgeous, sunlit event space overlooking the Hudson River. We want to thank ICE and our other sponsors: WÜSTHOF, Anolon, Cabot Creamery, King Arthur Flour, Dub Pies, and Tovolo for supporting this event where food bloggers and food professionals come together for the simple joy of STUFFING our faces full of pie!
Cocktail sponsors are Reyka Vodka, Tromba Tequila and Mizu Shochu.
The Parade Of Pies
Mississippi Hazelmud Pie (sweet) - Ken / Hungry Rabbit NYC
Cupboard Harvest Pie (sweet) One Meat & Three Veg Whole 30 Pie (savory) - Jackie / The Diva That Ate New York
Baked Brie Apple Pie (sweet) Blueberry Cardamom Galette (sweet) - Kate / Food Babbles
Roasted Tomato and Parmesan Cheese Pie (savory) Pumpkin Cheesecake (sweet) - Melanie / Melanie Underwood
Peking Duck Pie (savory) - Kathy / The Experimental Gourmand
Spicy Chicken Empanadas (savory) - Rodney / Rodney Bedsole
Atlantic Beach Pie (sweet) - Emily / Emily Hanhan Nomnivorous
Heirloom Tomato Pie (savory) - Judy / The Judy Lab
Key Lime Gimlet Pie (sweet) Rogan Josh Pot Pie (savory) - Renee & Aaron / Kitchen Conundrum
Rosehip Pie In A Ginger Crust (sweet) - Lora / Diary Of A Mad Hausfrau
S'more Pie (sweet) - Ellie / The Hobo Kitchen
Asparagus Gruyere Tart (savory) - Jenn / Jennifer Baker
Leek and Bacon Pie (savory) - June / Feastivals
Caribbean Cattle Tail Tatin (savory) - Margaret / Savory Sweet Living
Earl Grey Chocolate Pie with Caramel Drizzle. (sweet) - Tracey / The NYC Kitchen
Blueberry-Purple Yam Pie (sweet) Asian Egg Tarts (sweet) - Betty Ann & Elphi / Asian In America
Blueberry Pie (sweet) Chocolate Peanut Butter Tart (sweet) - Colleen / Souffle Bombay
Chocolate Pecan Pie (sweet) - Beth / Highbrow Magazine - Food
Gilded Truffle Foie Pie (savory) - Daisy / Cool Cook Style
Spicy Mala Chicken Hand Pies (savory) Apple Pie (sweet) - Kian & Warren / The Red Cook
3 Cheese Tomato Basil Pie (savory) - Lisa / Jersey Girl Cooks
Beef & Chorizo Empanadas (savory) - Susan / Girl In The Little Red Kitchen
Chicken Curry Pot Pie (savory) Aloo Gobhi Pie (savory) - Malini / Restaurant Fairy's Kitchen
Uncle Simon's Meat Pie (savory) - Simon
Fall Fruit Cheesecake Pie (sweet) - Renee / Flavors Of Light
Passion Fruit Guava Pie (sweet) - Sonya / Bacchanal Sauce
Grape Pie (sweet) - Sunny / For Your Pies Only
Cottage Pie (sweet) - Yvo / Feisty Foodie
Piggy Pot Pie (savory) - Stephen
Lobster Pot Pie (savory) - Ron
Cauliflower Gruyere with Potato Crust & Parmesan-Bacon Breadcrumbs (savory) - Lisa / Panning The Globe
Pear Crumb Pie (sweet) - Anita / Hungry Couple
Mango Mousse Pie (sweet) - Sonali / Leaf And Lemon IG
Tourtière (French Canadian Meat Pie) (savory) - Keith
Thomas Keller Quiche (savory) - Vicki / Vicki Winters
Cinnamon Maple Pumpkin Pie (sweet) - Irene
Bourbon Pumpkin Pie (sweet) - Carrie / Poet In The Pantry
Italian Easter Pie (savory) - Renee
Salted Caramel Pear Galette with Pecan Streusel (sweet) Empanadas (savory) - Abby / Abby Dodge
Wild Mushroom Empanadas (savory) - Nancy / Elements For Kitchens
Red Bean Pie (sweet) - Mariko
Chocolate Caramel Mousse Pie (sweet) - Angela / Mind Over Batter
Chocolate Truffle Mixed Nut Pie (sweet) - Gwynn / Swirls Of Flavor
Pear Bacon Pie with Pecan Blue Cheese Streusel (savory) - Michael / The Kitchen Gaily
Kabocha Squash Pie (sweet) Roasted Tomato, Zucchini Blossom & Cheddar Galette with a Buckwheat Crust (savory) - Roopa & Matt / Raspberry Eggplant
Salty Honey Pie (sweet) Ground Beef Pie (savory) - Joanne / Fifteen Spatulas
Beef and Guinness Pie (savory) - Kristen / The Artful Gourmet
Pecan Pie (sweet) - Wendy / La Phemme Phoodie
Shoshi's Magick Pie (sweet) - Yolanda / Bruja's Blog
Lemon+Pistachio Tart Pie (sweet) - Jeff / Foodmento
Spicy Cubanita Cottage Pie (savory) - Irina / Healthy Latin Food
Raw Chocolate Truffle Tart (sweet) - Brian
Caramel Apple Galette (sweet) - Lara / The Tasteful Scribe
Caramelized Garlic Spinach and Cheddar Tart (savory) - Jackie / Jackie Ourman
Maple Bourbon Custard Pie (sweet) - Kelly / Kelly Bakes
Apple Pie (sweet) - Justine / Little Miss Local
Crunchy Caramel Nut Pumpkin Pie (sweet) - Urvashee / Dessarts
Premium Sponsor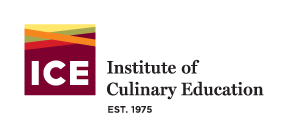 Gold Sponsor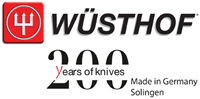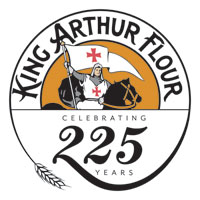 Bronze Sponsor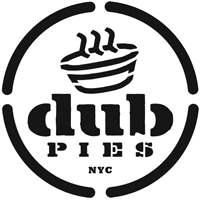 PHOTO CREDIT: KEN LEUNG