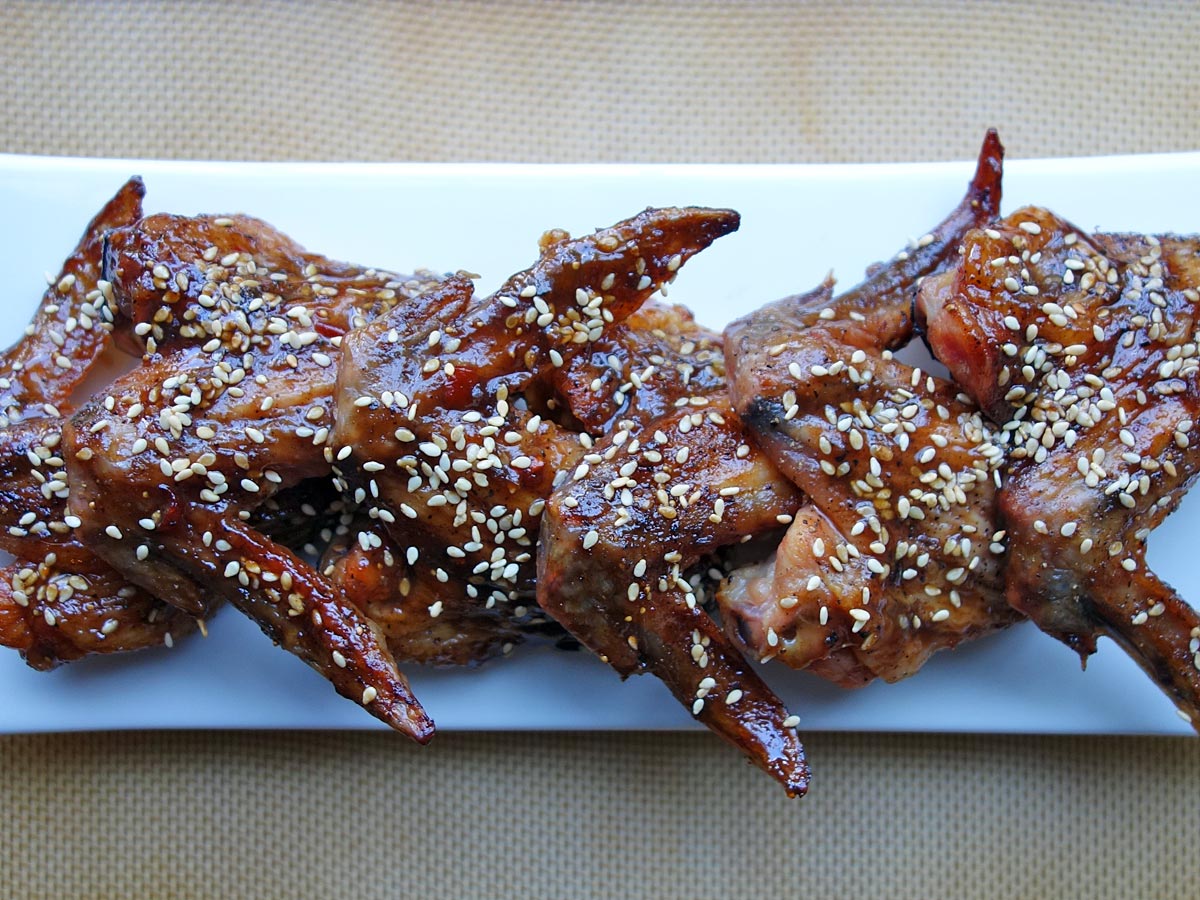 Them:
"Hey, can you make those wings you make?"
"If you're gonna make those wings you make, I'll be there."
"Can you come over… and bring those wings you make?"
Me: Which wings?
"The crunchy ones with the sticky sauce."
Me: The cooked the sh*t ones?
Them: "YES!!!"
This is the recipe for my Cooked the Sh*t Wings, famous amongst my friends and family, that I sort of learned from my father, whom I've hardly seen my whole life—long story.
He's a wonderful cook and loves food (it's hereditary). I watched him make chicken when I visited him in San Francisco in the mid 80's. He sprinkled it with salt and just cooked it and cooked it. The chicken skin came out really crunchy. I don't recall if they were wings because I'm old, but it must have been some small-type pieces of chicken. No matter, because that moment from long ago inspired my Cooked the Sh*t Wings. I simply salt and pepper the wings and cook the crap out of them, then put some sort of sticky sauce on them and possibly something crunchy as well.

Wings have a lot of fat, from the skin, so they can take a long roasting. I say it makes them lighter because a lot of the fat cooks off. I don't know if that makes them healthier, but they're damned good.
You don't have to sauce them, but I always do. I find some sticky stuff in the refrigerator and turn it into a sauce and baste them at the last minute, then throw them back in the oven for a minute. You can also buy a sauce. I made these with my friend Erika Kerekes, who has just launched a new line of fruit-based ketchups called Not Ketchup. I made a glaze based on the Spicy Fig one. I use 1/2 cup of Spicy Fig Not Ketchup, 1/4 cup of apple cider vinegar, 2 tablespoons of sweet chili sauce and some sesame seeds because sometimes I put an additional layer of crunch on top of the sticky glaze, because I can and I love another layer of flavor and MORE CRUNCH! (Queen of OVERKILL)