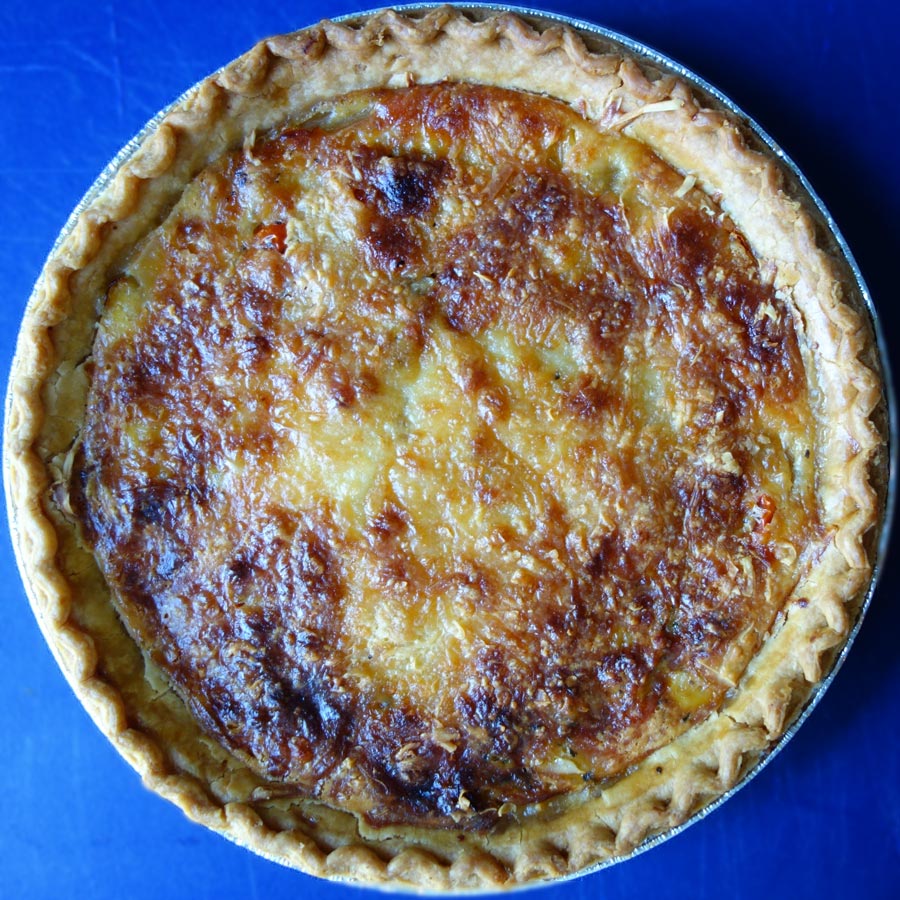 Write on the blackboard 1,000 times: Food Gifts Do No Save You Money. Drill it into your head and give up this crazy notion. Labor + ingredients + packaging + delivery all come with a dollar value.
Don't get me wrong, I love giving food gifts, but I never pretend that it's less expensive than buying a gift. I just give them freely because that how I roll.
Ahhh, memories… the year my mom decided to sponsor a Save-the-Children child and not buy Christmas gifts for anyone, except her kids. Rather than give them a handwritten note with the simple explanation that their gift went to feeding a starving child, she decided it would be nice it give them something homemade as well. Think of the money we'd save!
We made gifts. We made pumpkin bread baked in coffee cans, rugelach, almond crescents, brownies and sugar cookies galore. For some reason, she decided that she would make her famous Cheese, Onion, and Tomato Pies based on Anna Thomas's recipe in The Vegetarian Epicure (Random House) as well. I can still picture her crazed eyes as she stabbed pounds and pounds of onions and grated "all that goddamned cheese", by hand. This was in the pre-food processor days. (Do you remember where you were when you got your first food processor?)