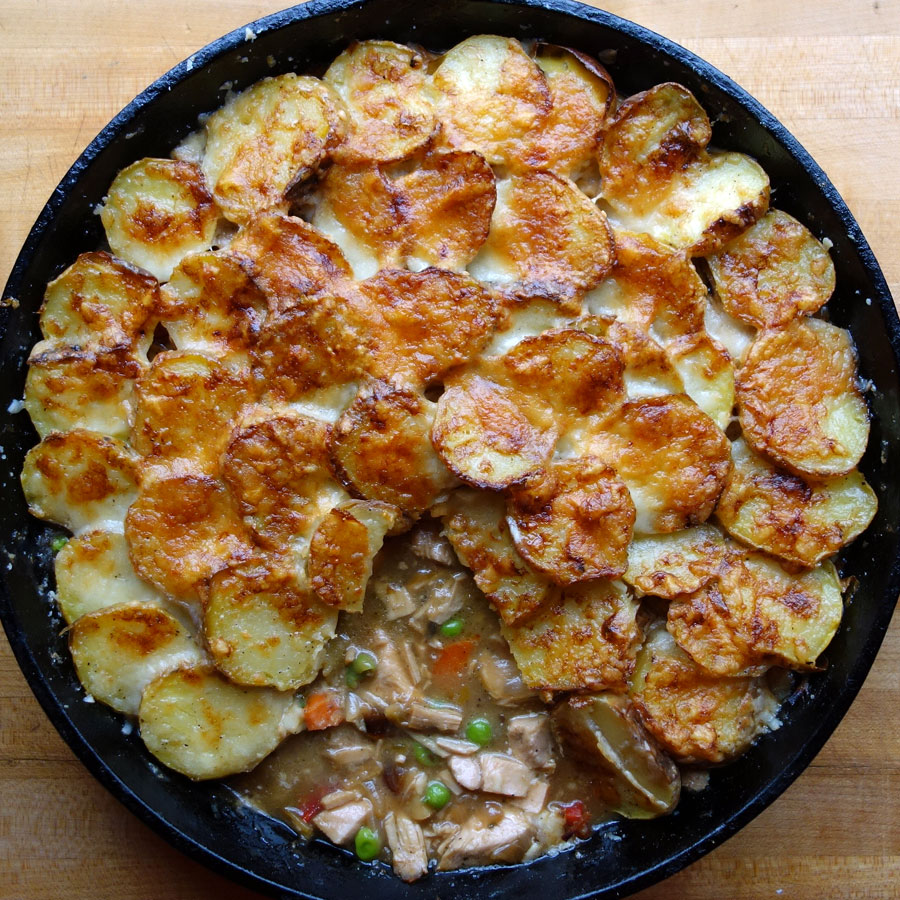 I wish the story behind the recipe for this Lazy Cheesy Turkey Shepherd's Pie was something interesting and compelling. Wouldn't it be cool if it were a recipe that I never got from my estranged grandma, but was found by my mother in her old high school yearbook that she hadn't looked at for 50 years? Only that wouldn't have happened because she never got her yearbook since she graduated early in January instead of June. You'd think she still would have received one…
What if Lazy Cheesy Turkey Shepherd's Pie were a recipe from a compilation cookbook by the Junior League of Copake Lake, where we summered as kids near The Berkshires? It does sound like a recipe that would show up in one of those kinds of cookbooks from the 70's. Sadly, Copake Lake was a bungalow colony for blue collar workers from the city. It was probably not fancy enough for a bowling league, much less the junior league.
It would be cool if Lazy Cheesy Turkey Shepherd's Pie was a recipe that some great stage actor from the glamorous days of Broadway that his mom made him growing. He insisted on eating it before going on stage every night because he has terrible stage fright and this comforting dish settled his nerves. Now that would be a good food story!